Does Email Hippo offer a free trial?
Email Hippo offers a free trial for all products accessed from your Hippo World account.
Yes, Email Hippo provides a free trial for new accounts on each of our products. The free trial allows a limited number of email validations or requests for one month.
By clicking which option is best for you on your dashboard, you will be able to start a free trail with the relevant one you choose.
After one month, your free trial will expire and you will no longer be able to use the services for free.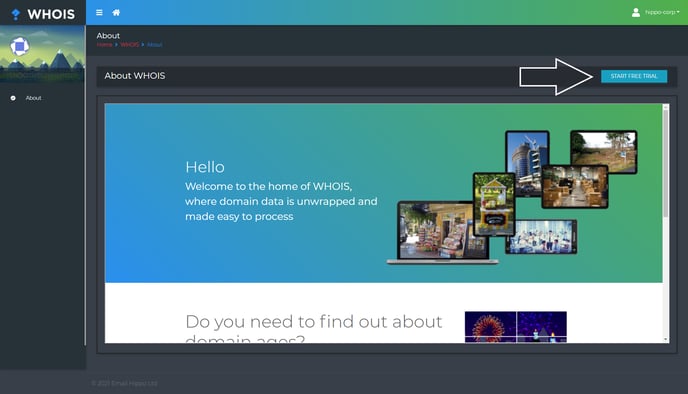 Creating multiple trial accounts is not allowed and accounts will be closed.