Get access to your free trial after signing up to Hippo World.
Each Email Hippo product offers a one month free trial with a limited number of validations or lookups. Each free trial can only be activated once.
To activate a product, logo into your Hippo World account.
From the Home screen, click on "GO" on the product you are interested in (CORE in the example below):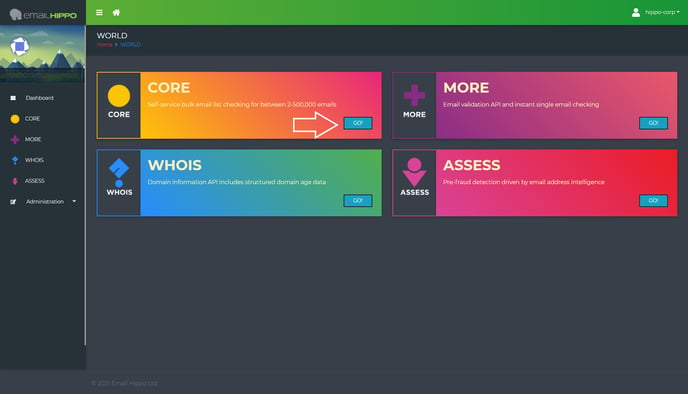 Then click the 'ACTIVATE PRODUCT' button in the top right-hand corner.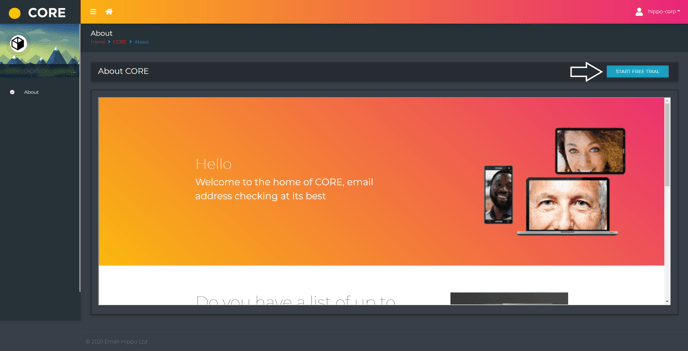 For ASSESS, the button will read REQUEST FREE - clicking this will notify our team to give you access and you will receive an email when this has been added to your Hippo World account.
Please note, only account administrators are able to activate product free trials. If you created your account, you will be an administrator. If you accepted an invite, you will need to contact your account administrator to