You may not always want a subscription, so buying a single file or email list can be an option.
Log in to your Email Hippo account.

From the Hippo World Home page click GO on the CORE product block.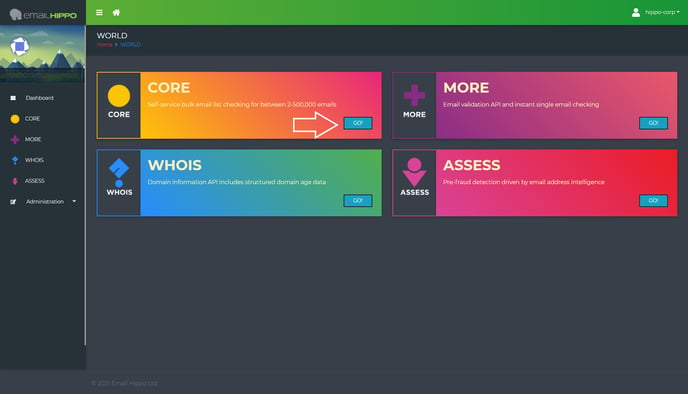 From the left-hand menu click 'Quick start' and then upload your file to the Upload file section or paste your emails into the Paste email address section.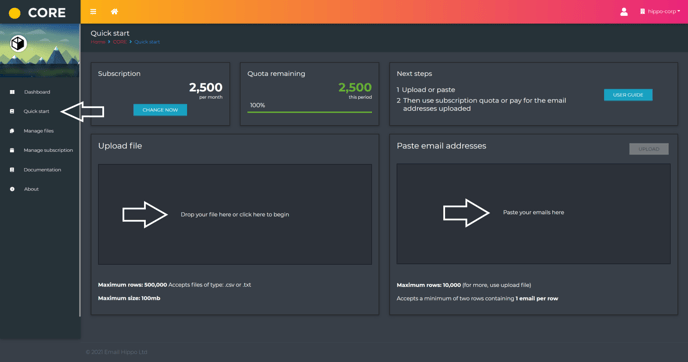 Once emails have been uploaded you will be taken to the Manage Files page.
Click the 'VERIFY' button to begin the verification process.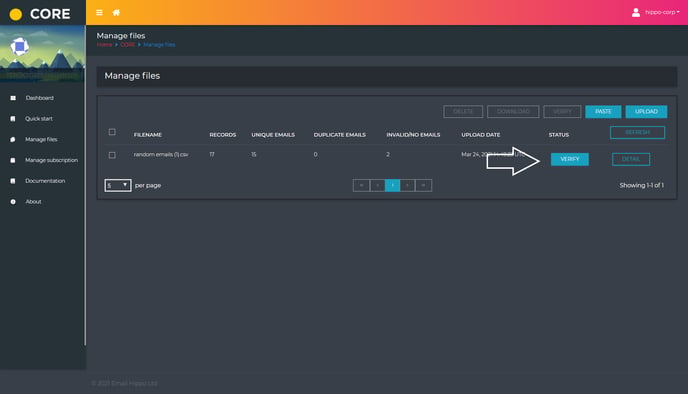 To complete the process, you will be asked how you would like to pay – by using your existing subscription quota (Use subscription quota) or making a one-off payment (Pay for these now).
To pay for just this list click 'PAY NOW' and you will be taken through the payment process.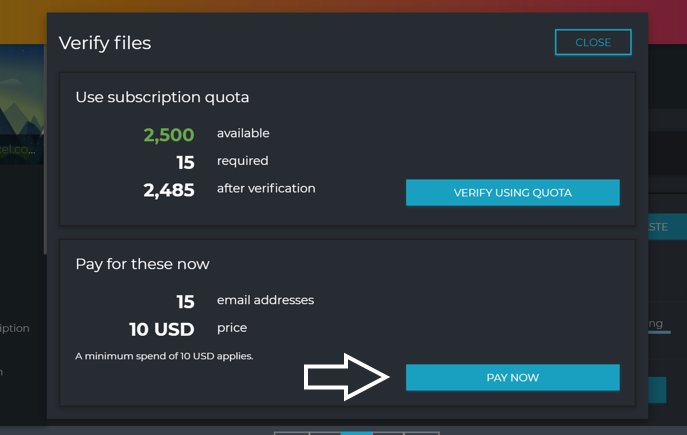 Once you have completed the payment process, your file will begin verification.
You will be emailed once the verification process has finished.
To learn how to download your results please read the following article – Downloading your CORE results.