How to cancel a subscription.
Cancelling your subscription to a product is quick and easy and
Log in to your Hippo World account.
From Hippo World Home page click GO on product block you wish to cancel - MORE in this example: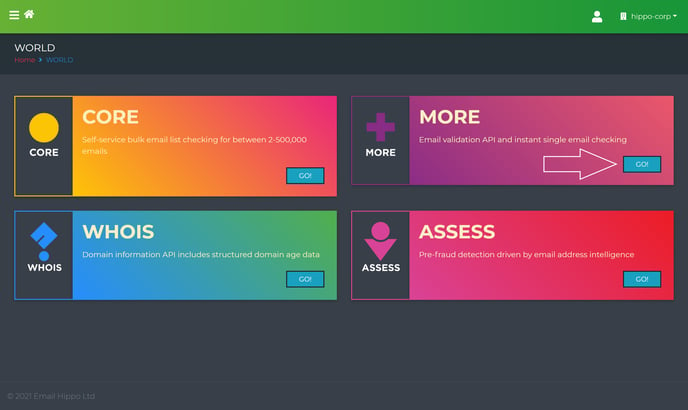 On the left-hand side navigation, you will find a link to MANAGE SUBSCRIPTION; click the link and on the product page displayed you should be able to find a CANCEL link - displayed here for MORE in this example.
Click the CANCEL link: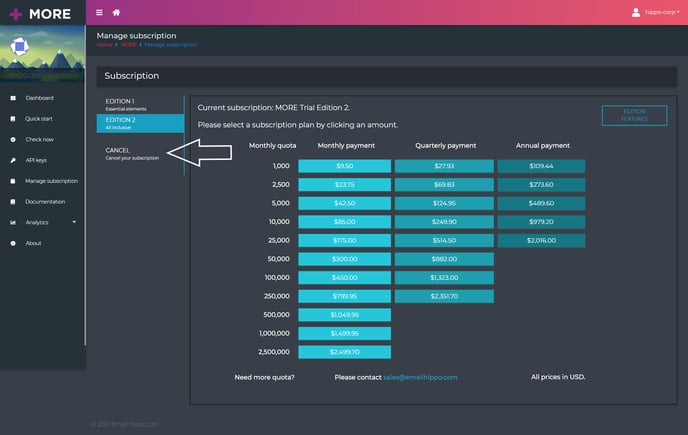 You will then be asked to select the relevant reason why you are cancelling your subscription.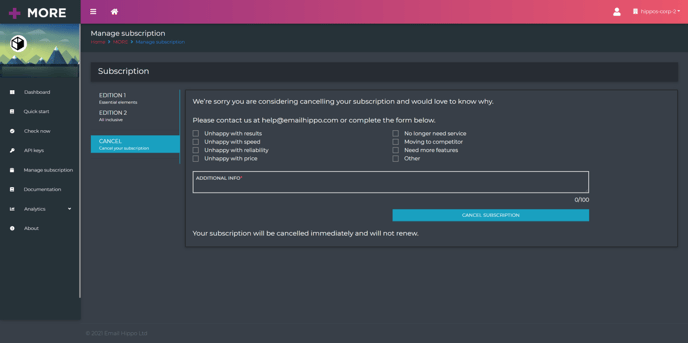 Then press the CANCEL SUBSCRIPTION button to complete the cancellation process.