How to check a domain?
Use WHOIS to quickly check a single domain
Log into your Hippo World account.
From Hippo World Home page click GO on the WHOIS product block.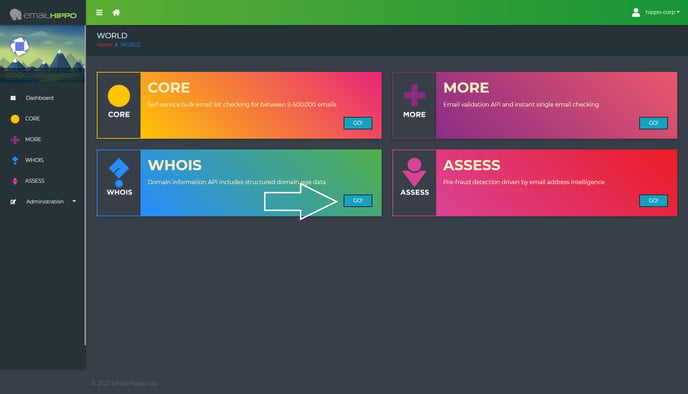 This will take you to the WHOIS home page. Click 'Check now' on the left-hand sidebar.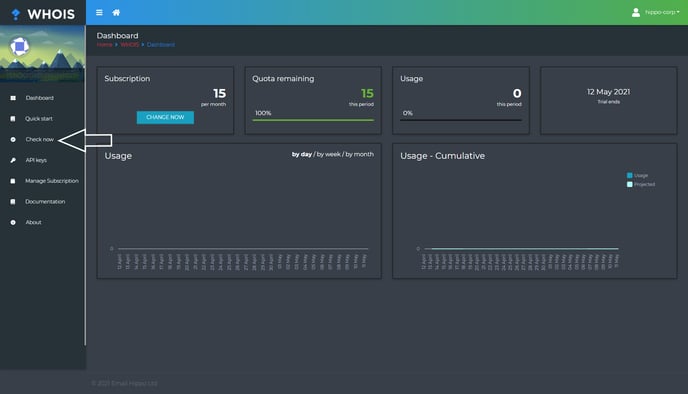 Enter the domain you wish to lookup into the DOMAIN box and click 'GO!' to begin the lookup process.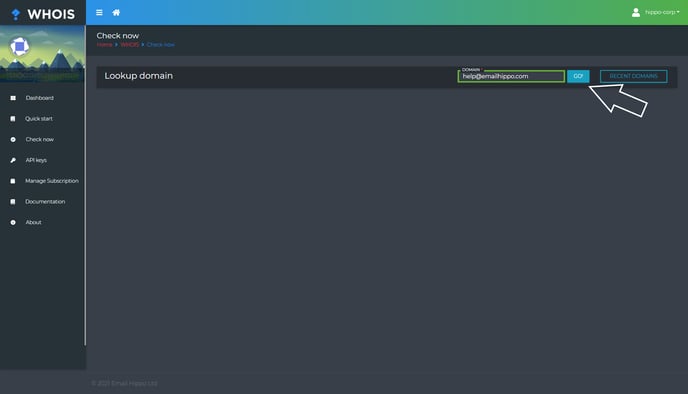 Once the domain has been processed you will see the information displayed underneath.