How to download an invoice
Understand how to access your billing account and download an invoice
Log in to your Hippo World account.
Click on the 'Administration' button, on the left of the menu, and 'Billing' in the drop-down menu, as indicated below.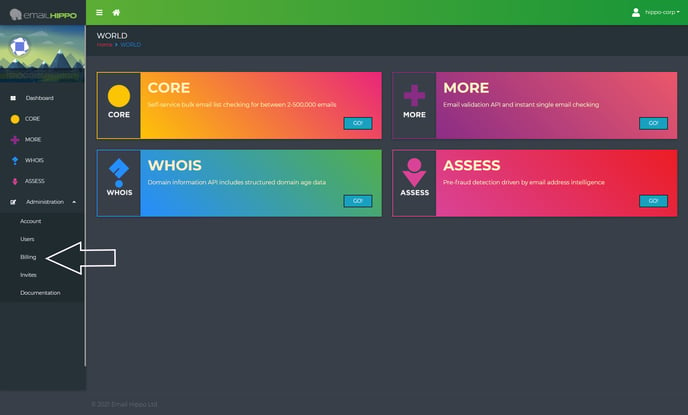 You are now on the Billing page; to download your invoice click 'Payments' to view all your Email Hippo invoices.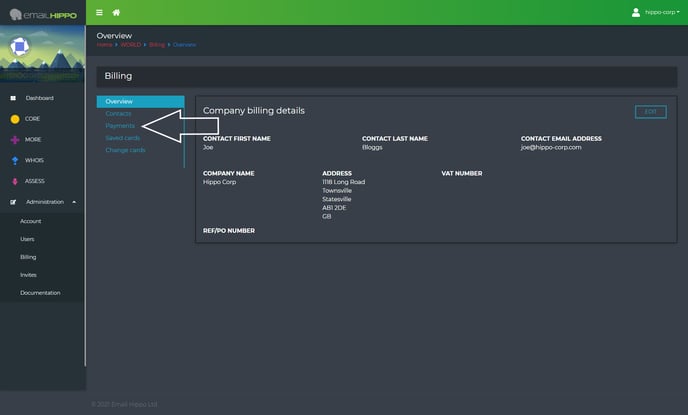 To download the invoice you require, click the 'INVOICE' button to the right of it and it will automatically be downloaded to your computer.