How to use the ASSESS API
Understand how to use your ASSESS API
Log in to your Hippo World account.
From the Hippo World Home page click GO on the ASSESS product block.
From the ASSESS homepage, navigate to the 'Quick Start' link in the left-hand side menu as indicated below.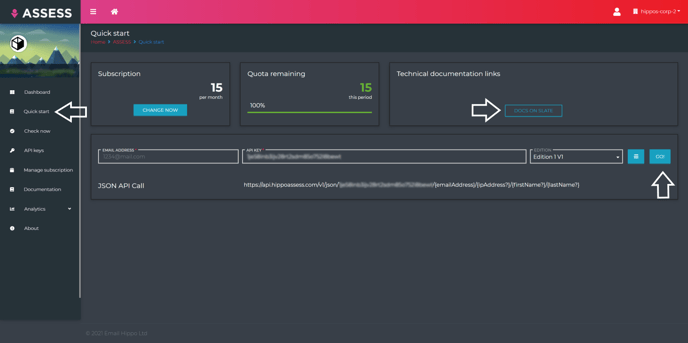 From this page you can see the formation of the API request as well as test the API call and see the response.
In addition you will find links to our library of technical documentation by clicking 'DOCS ON SLATE'.
You can also manage your API keys from the 'API Keys' link in the left hand navigation where you can then click 'DETAIL' to learn more.