Multiple MORE API keys
Learn how to create multiple API keys under one MORE account.
Log in to your Hippo World account.
From the Hippo World Home page click GO on the MORE product block.
From the MORE homepage, navigate to the 'API Keys' button in the left-hand side menu as indicated below.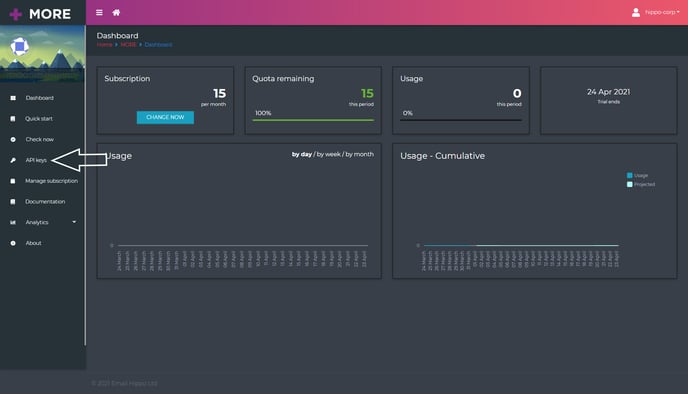 From here you will have full access to control your API keys.
You are able to create new keys and revoke keys. To create a new API key click the 'CREATE KEY' button.




First, name your new API key then click 'CREATE' and your new API key will automatically be created.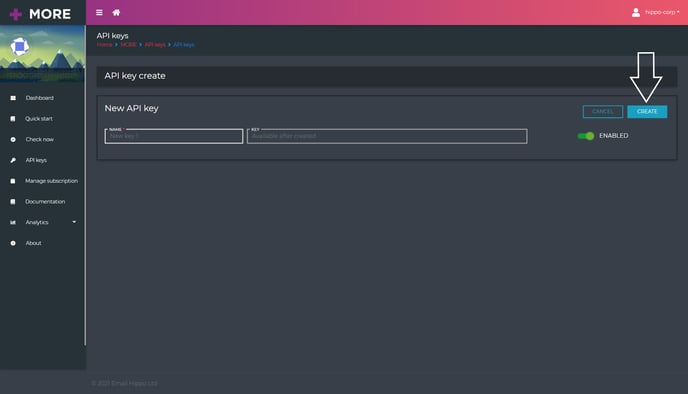 You will now be able to see all the details about your new API key.